SR 80 Corridor Action Plan
District Office
Gerry O'Reilly, PE
District Four Secretary

3400 W Commercial Blvd
Fort Lauderdale, FL 33309

Tel: 954-777-4091
Fax: 954-777-4191
E-Mail Us
Additional Contacts
Staff Directory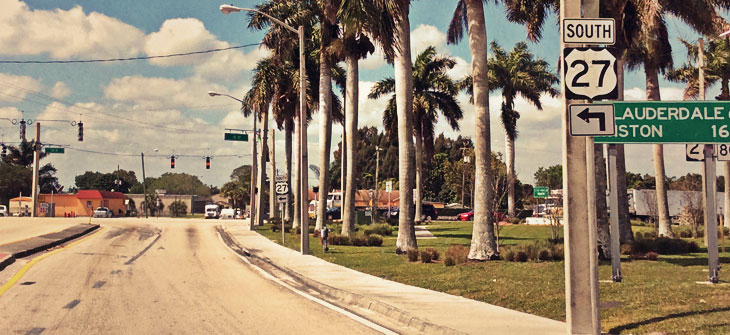 Welcome
The Florida Department of Transportation (FDOT) conducted a corridor study along a 45-mile segment of State Road (SR) 80 in Palm Beach County. The purpose of the study was to develop an action plan for the corridor aimed at improving traffic and freight operations over a 20 year period. The study also investigated strategies to improve safety and accommodations for pedestrians, bicyclists and transit riders.
Project At-A-Glance
District
Four (South Florida)
Start Date
Summer 2015
Est. Completion Date
Winter 2017/18
Lengths and Limits
The study corridor included an approximately 45-mile segment of SR 80 from US 27/SR 25 to I-95 traversing nine municipalities in Palm Beach County, Florida.
Contractor
Kittelson & Associates, Inc.
Project Manager
Cesar Martinez, P.E., FDOT Project Manager
Select this link to view the map.
Social Media
Interactive Comments Map


Select this link to view the map.